When looking at new countertops you're going to want something durable and stylish. Granite likely meets all of the criteria you're looking for. There is a reason granite is among the most popular choices for countertops. Not only is granite durable and tough, but it can also boost your home's value. You're likely to get a good return on your investment while increasing the market value of your home. Granite countertops are stunning whether you choose them for the bathroom or the kitchen.
Granite can resist bacteria, chipping, scratching, cracks, and even heat. The maintenance of granite countertops is also relatively easy. They don't stain easily. When chips or cracks arise, they can be fixed before the damage gets too severe.
We offer a wide selection of styles and colours for you to choose from. This is due to the various minerals that add depth and character to the rock itself. As a result, each countertop is different. Natural stone will begin to fade when in natural sunlight but takes many years to do so. Since sunlight contains a mixture of radiations, after years and years of exposure, granite's resistance to radiation will slow down, and fading will begin to occur.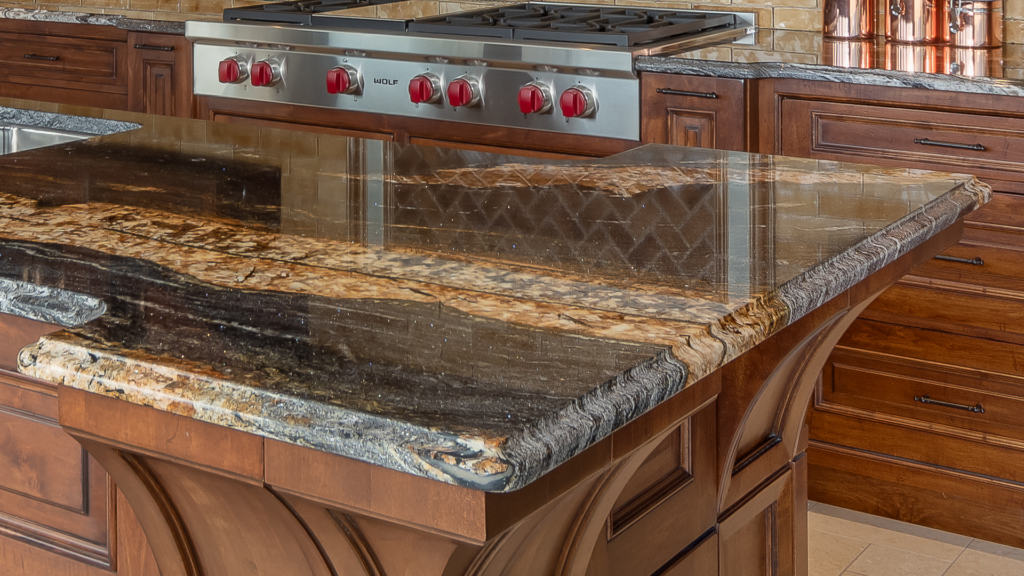 Exotic granite contains stones with increased strength due to the materials used to manufacture the final product. These stones use binding polymers to enhance durability and strength. They are also of the highest quality and have a high-gloss surface. The price of exotic granite increases the rarer the stone used. The rare quality of these granite stones guarantees your kitchen countertops or bathroom vanities won't be seen anywhere else. Specialty granite is not as rare as exotic granite but contains many of the same properties including a high-quality look.
If you're not sure where to start when it comes to granite stone products, look no further than our in-house granite. We have a wide selection of granite kept in stock for you to view and choose from. We have high-quality standards with every product we produce. Excellence is a priority for us, and we want to help you find the perfect granite stone products for your project. When it's time for new granite turn to the experts at Modern Granite & Marble in Edmonton.